Profile

Free Account
Created on 2017-01-05 13:23:39 (#2730175), last updated 2017-01-05 (36 weeks ago)
1,684 comments received, 0 comments posted
583 Journal Entries, 90 Tags, 0 Memories, 6 Icons

About

Mini Bio
Hi there. I am single and looking I guess. Oh darn, this sounds like a personal ad. Anyways, I live in Florida and work in retail hell until I can find something better. I graduated from Ohio University with a BA in Telecommunications and minor in Film. I am an professional photographer and videographer and I freelance at the local paper. I just started posting some of my pics on some photo communities here on LJ.
I own two dogs that are frequently the victims of my camera.
I have a professional portfolio online as well as a Myspace site. If you are at all interested in seeing this info, please email me.
My Header was created by the awesome
lyssie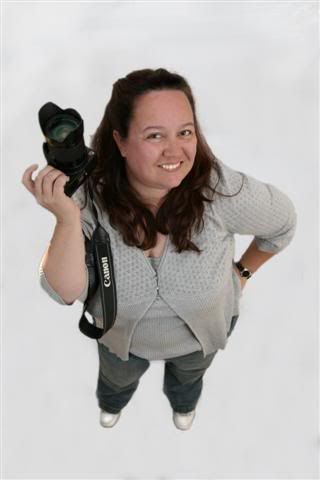 Connect

People
[View Entries]

[livejournal.com]
aaaakarimy
,
aaronace
,
about-right
,
acestatic
,
achbarr
,
ack-attack
,
afrodave
,
agentcabanas
,
agirlandherguns
,
agirlcalledbob
,
anchorednowhere
,
andpuff
,
angrypic
,
artefact-redux
,
awmp
,
bareflix
,
bethjovi
,
big-ragu
,
bleaux
,
blizzardskies
,
bloodcopy
,
bobbarker
,
boobiebar
,
brian613
,
bullpenbrat22
,
bunnynicula
,
camilleinatl
,
carencey77
,
chaodai
,
chieftyrol
,
clockwork-pig
,
corto
,
dalryada
,
dbaxdevilsfan
,
demachina3
,
demyankee
,
dragon-within
,
drewcypher
,
dsw-777
,
duncan-o
,
dustagorn
,
dustyskinandall
,
entil2001
,
era-raydor
,
ettuu
,
fahye-fic
,
garthic
,
gatsbythedog
,
gdg
,
gennifer-g
,
girlafraid
,
goodween
,
gothicvampyr13
,
gradeafan
,
greenguru
,
greywolfe
,
grrm
,
hannah-jane
,
im-not-real
,
imperatrix
,
izzy23
,
jamie-marie
,
jennice
,
karie122
,
keirandyl
,
kelgirl
,
kylecassidy
,
ladder7
,
leobenconoy
,
liliaeth
,
lomer
,
lord-jim
,
lovlydeath
,
lyssie
,
majorventure
,
mamajenn1
,
meowwl
,
merry-widow
,
mind-of-richard
,
mirror-one
,
moongarden1971
,
mr-ed1966
,
msanborn
,
myviciousvixen
,
nancyblue
,
nasturtium
,
neenerpants
,
nener
,
neptune-online
,
netninja1
,
nikki42
,
norvelllouwho
,
notclownjoker
,
office-caps
,
only-the-sex
,
pangea-maru
,
petitevanou
,
primed
,
purplesquirrel
,
puskunk
,
ragnarok-2012
,
raincitygirl
,
rap541
,
ratmanpictures
,
ratspike
,
redfishies
,
roadriverrail
,
rowankline
,
sabaceanbabe
,
sageuncensored
,
sakara75
,
sanskatana
,
scifi-sara
,
shawnwrites
,
shenut
,
sing
,
sketch-says
,
squigglz
,
starlet-harlot
,
strange-doll
,
suenix
,
talix18
,
teenes
,
telaryn
,
tertalq
,
theresaboo
,
thyrae
,
tniassaint
,
tommyhawk13
,
tracy-marie
,
tritonrefugee
,
txvoodoo
,
vm-truthiness
,
voltairenyc
,
weaktwos
,
whisperwords
,
widget285
,
wildflowerz
,
wir3dlain
,
wolfrider-01
,
wrenna
,
xkot

[users.livejournal.com]
wisteria_

Communities
[View entries]

Feeds
[View Entries]

Subscriptions (0)

Linking
To link to this user, copy this code:
On Dreamwidth:
Elsewhere: